Autodesk Fusion 360 Basics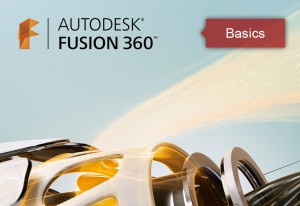 Fusion 360 is Autodesk's latest product development tool for design, fabrication and collaboration. Merging industrial and mechanical design, you will quickly explore organic shapes through intuitive free-form modeling tools, or create precise, parametric models – it's up to you! Simply put, Fusion 360 is the platform for rapidly accelerating from an idea in your head to a manufactured product in your hand.
In this introductory course, you will learn about:
Cloud data management and collaboration
Navigation
Solid modeling
2D sketching
T-spline sculpting
Creating assemblies
Rendering
By the end of class, you will have an understanding of direct and parametric modeling, dimensioned sketches, T-spline geometry, and much more! If you wish, the instructor can show you how to design a small 3D printable lamp shade. Ask your instructor! If you haven't taken the 3D printing class yet, make sure to sign up for the next session.
Prerequisites: None!
Minimum age: 8
Safety: Closed-toed shoes are mandatory
Supervision requirements:
During class, all 8 to 11-year-old students must be accompanied by a parent or guardian who is also enrolled in the class. When using the machines outside of class time, 8 to 11-year-old members must be accompanied and supervised by a parent or guardian who has passed the SBU.
Members who are 12 years and above can, after successfully passing this class, use this equipment for your projects whenever you work at TechShop as a member!
* Membership is verified at the time of the class session. Be sure to bring your badge.
---
| | |
| --- | --- |
| Member Price: AED 220.00 | includes VAT |
| | |
| --- | --- |
| Non-Member Price: AED 280.00 | includes VAT |
---