Round and Round! Solar Motor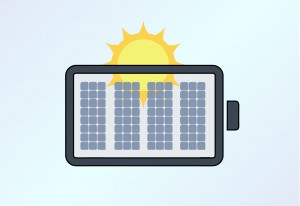 The STEAM program covers the areas of Science, Technology, Engineering, Arts and Mathematics.
Looking for an exciting class once a week for your young innovator? Engage and inspire your kids this break with a unique experience at Makerspace STEAM program.
Have your kids learn science and apply it to solve practical engineering challenges. Your young innovators will learn how to use state-of-the-art technology and how mathematics is useful to create projects. Let your little ones dive deep into science while embracing their creative side.
Contact the Front Desk 02 558 8624 for more information or sign up your kid directly by booking a seat.

Solar Motor

Class Content
The Sun is the source of all type of energy in the universe. One of the main Renewable Energy Source is the Sun. Sunlight energy can be converted into electrical energy using the photovoltaic cells (PV Cell). Nowadays we can see solar panel and its technology everywhere, specially the rural area.
Learning Outcome
What is Photovoltaic Cell?
> PV Cell: When sunlight (photons) strike PV cells, they excite electrons and allow them to flow, creating an electric current. PV cells are made of semiconductor materials such as Crystalline silicon.
What is Magnetic Field?
> Magnetic Field: is the area where an object exhibits a magnetic influence.
How can we generate a electromagnetic field?
> Electromagnetic field: can be generated making coils of wire, and then passing current through the coils.
Class Time & Duration
Cost
Age & Supervision requirements
Minimum age: 8
Maximum age: 15
No parental supervision is necessary! Kids will be supervised by Makerspace Al Zeina staff!
Prerequisites & Other Requirements
The class will be conducted in English.
No other class prerequisites apply.
Number of Students
Minimum number of registrations: 4
Maximum number of registrations: 12
Safety
Closed-toed shoes are mandatory for all participants. Open-toed footwear of any kind is not permitted and unfortunately if this requirement is not met, we will not be able to allow access to the facility.
---
---
| | |
| --- | --- |
| Skill Deer Booking: AED 138.75 | Skill Deer Booking |
| | |
| --- | --- |
| Member Price: AED 170.00 | Member Price |
| | |
| --- | --- |
| Non-Member Price: AED 200.00 | Non-Member Price |
---