Halloween edition Knitting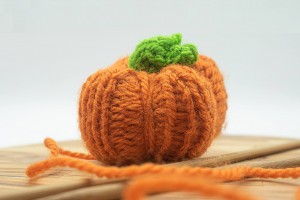 Have fun, make your own pumpkins this Halloween!
Are you bored with buying the same Halloween decoration every year? Looking for something unique? Looking to build your decoration together with your teenage children? Then this workshop is what you are looking for.
Workshop procedure
This is a 2 session workshop. Please see the timings below for when the workshop begins!
The duration of each workshop session is 2 hours, which are guided by a professional instructor and provide time to experiment on your own.
We will start the project in the first session and finalize it in the next day's session.
We are offering two timings, mornings, and evenings to meet everyone's schedule.
Workshop Times and Details
Workshop 1: Monday 26th and Tuesday 27th of October 2020, Timing from 11:00 to 13:00.
Workshop 2: Monday 26th and Tuesday 27th of October 2020, Timing from 16:00 to 18:00.
Equipment & Materials
Materials included in the workshop: yarns and needles in addition to sticks of different materials to decorate the pumpkin. Feel free to bring in any additional material you prefer.
Free coffee and popcorn.
Prerequisites
Age & Supervision requirements
Minimum age: 12
Add a family member in this workshop for 100 AED additional only.
Safety
Closed-toed shoes are mandatory. Open-toe footwear of any kind is not permitted, and unfortunately, if this is not met, we will not allow access to the facility.
We have implemented all necessary precautionary measures, to ensure that the participants can enjoy this experience in a safe and clean environment.
---
---
| | |
| --- | --- |
| Members and Non-members: AED 179.00 | Members and Non-members |
---