Sustainability STEAM Camp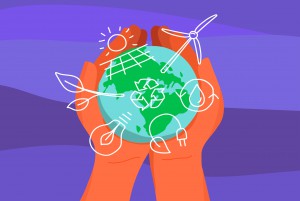 Think and Make Sustainably this Spring Break!
Learn and implement basic principles of Sustainability.
The Sustainability STEAM spring camp is a program aimed at helping youth understand what it means to be sustainable through fun, interactive STEAM activities based around different areas of sustainability, such as: Recycling & Waste segregation, food & agriculture, energy and water.
The camp is broken down into 10 days over the course of two weeks, each based around these themes. Every week ends with a field trip that allows participants to address all the issues and solutions they've learned throughout that week.
Fully booked - registration closed

Camp Schedule
Day

Date

Session Topic

1
Sun, 28 Mar
Renewable Energy: Solar Energy Focus
2
Mon, 29 Mar
General Sustainability: Zero Waste
3
Tue, 30 Mar
Recycling & Upcycling: DIY projects
4
Wed, 31 Mar
Engineering & Design: Sustainable Design & Auditing
5
Thu, 01 Apr
General Sustainability: Educational trip to Masdar City
Day

Date

Session Topic

6
Sun, 04 Apr
Recycling & Upcycling: DIY projects
7
Mon, 05 Apr
Agriculture & Food Waste: Composting & Artistic Planting
8
Tue, 06 Apr
Engineering: Design & Experiments (aquaponics or hydroponics)
9
Wed, 07 Apr
Agriculture & Food Waste: Gardening & Permaculture
10
Thu, 08 Apr
General Sustainability: Educational trip to Gracia Farms
Camp Details
The program runs throughout spring break and starts on Sunday 28th of March 2021 (see PDF below for more details).

Sessions run from 9:00am to 2:00pm.

Makerspace Al Zeina's Members and Non-Members can choose to enrol for one of the following options:

For single sessions:

AED 250 per day per student
For one full week (5 sessions): AED 1,100 per week per student
For complete two weeks program (10 sessions): AED 1,950 for two weeks per student
Late pick up: AED 50 per day per student (daily from 2:00pm to 4:00pm)

Sessions will be held on daily basis at Makerspace Al Zeina facility from Sunday to Wednesday.

For field trips on Thursdays, specific location will be provided for drop off and pick up.

No parental supervision is necessary during sessions!

Minimum age: 8
Maximum age: 15

Due to health and safety concerns the number of participants is limited.

*Min. registrations: 4

(see our Class Policies for more information)
Parents will be notified

48 hours prior to the camps' start in case of any changes

.

The camp will be conducted in English.

We cannot offer drinks or snacks, so

please bring your own water bottles

.

Should you notice the

slightest signs of illness or unusual tiredness

,

we kindly ask you to stay at home.

Social distancing is applied, participants are requested to

wear masks at all times

.


Closed-toed shoes are mandatory

for all participants.

Phone: +971 2 5588624

WhatsApp: +971 2 558 8624
---
---