Youth Hub - Introduction to 3D Printing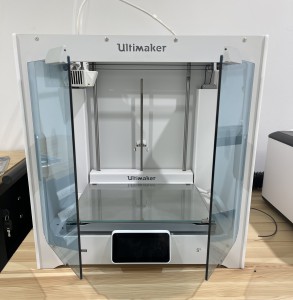 Quickly and easily create a physical object from a computer model by literally printing the part as it goes. This is an easy way to prototype your parts before machining or injection molding.
In this workshop, you will learn how to import, prepare and print your three-dimensional parts using the Ultimaker 3D Printer. We will cover the hardware of the 3D printers, the software and parameters and troubleshooting for common personal printers. By the end of session, you will have all the information and knowledge necessary to use this machine for all your 3D printing needs.
Prerequisites & Other Requirements
The workshop will be conducted in English.
No prerequisites apply.
An understanding of 3D modeling basics is recommended.
Workshop Time & Duration
Please see the scheduled workshop times below.
Workshop duration is 1:30 hours.
Cost
Cost is 180 AED per participant.
Age & Supervision requirements
Number of Students
Minimum number of registrations: 1
Maximum number of registrations: 3
Registrations over this limit will be placed on a waiting list.
Workshop fees are not refunded, but credited for future use in case of cancellation.
Safety
Closed-toed shoes are mandatory for all participants. Open-toed footwear of any kind is not permitted and unfortunately if this requirement is not met, we will not be able to allow access to the Factory.
---
---