STEAM Online Camp Level 1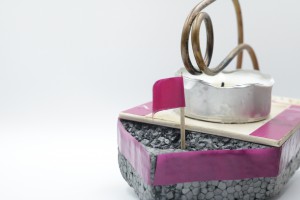 The STEAM program covers the areas of Science, Technology, Engineering, Arts and Mathematics.
Looking for an exciting Online After School program this term? Engage and inspire your kids this break with a unique experience at Makerspace Online STEAM camps.
Have your kids learn science and apply it to solve practical engineering challenges. Your young innovators will learn how to use state-of-the-art technology and how mathematics is useful to create projects. Let your little ones dive deep into science while embracing their creative side.
This program will be delivered online. A kit with all needed material and tools will be sent beforehand to you, a unique program indeed!
Contact the Front Desk 02 558 8624 for more information or sign up your kid directly by booking a seat.


Online After School Program, Level 1 Schedule
The subscription to October program is closed! but you can enrol in our upcoming program in November, the dates are below:
Camp Time: Program starts on Monday 2nd of November 2020 and runs for 5 weeks, sessions will be twice a week, on Mondays and Wednesdays, ending on Wednesday 9th of December 2020.
Camp Time: Afternoons between 16:30 and 18:00, sessions are 1:30 hours in length.
STEAM Camp Level 1 Projects
Age & Supervision requirements
Minimum age: 7
Maximum age: 12
Minimal parental supervision is required for the younger ones when using the tools.
Prerequisites & Other Requirements
The camp will be conducted in English.
Sessions will happen online using Zoom platform, it's recommended to conduct them from a laptop.
Cost
Online offer price: AED 519 per student.
Online registration will close 72 hours before program starting date to allow time to deliver program kits.
Safety at home
Closed-toed shoes are mandatory for all participants while working with tools.
If you need any assistance, please do not hesitate to reach out to us:
e-mail: info@makerspace.ae
Phone: +971 2 5588624