STEAM Camp Level 2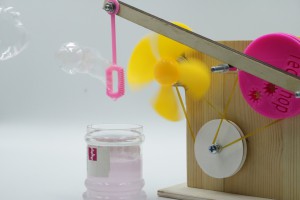 The STEAM program covers the areas of Science, Technology, Engineering, Arts and Mathematics.
Looking for an exciting Winter Camp? Engage and inspire your kids this break with a unique experience at Makerspace STEAM camps.
Have your kids learn science and apply it to solve practical engineering challenges. Your young innovators will learn how to use state-of-the-art technology and how mathematics is useful to create projects. Let your little ones dive deep into science while embracing their creative side.
Contact the Front Desk 02 558 8624 for more information or sign up your kid directly by booking a seat.


Winter Camp Level 2 Schedule
Camp dates: There are 2 available dates for the start of this camp:

Sunday 20th of December 2020 to Thursday 24th of December 2020

Sunday 27th of December 2020 to Thursday 31st of December 2020
STEAM Class Content
Below you will find a selection of our STEAM curriculum, which aims at encouraging students to develop critical thinking, collaboration, planning and problem-solving techniques. Our STEAM Camp covers five projects from that curriculum. Our approach is project-based, always engaging and works to bring together several fields of study at a time.
In addition to the theory behind each exercise, dedicated sessions will focus on boosting hand tooling capabilities. Makerspace Al Zeina STEAM room is equipped with a workstation for each student providing soldering irons, screwdrivers, vices, measurement tools, and many more. In addition to the workstations, students have access to a drill press, hand drill, scroll saw, hot glue gun, etc. under direct supervision of a teacher. Students can experience and understand scientific principles in self-conducted and exciting experiments. They will get to put their acquired knowledge into action, as they apply the theory to real products through manual DIY work.
STEAM Camp Level 2 Projects
Age & Supervision requirements
Minimum age: 12
Maximum age: 15
No parental supervision is necessary! Kids will be supervised by Makerspace staff!
Prerequisites & Other Requirements
The camp will be conducted in English.
Cost
Member & Non-Member Price: AED 1,060 per student
Number of Students
Minimum number of registrations: 4
Maximum number of registrations: 8
Due to health and safety concerns the number of participants is limited to the above limit.
If registrations do not reach the minimum number, Makerspace retains the right to cancel the camp.
Parents will be notified 48 hours prior to the camps' start in case of any changes.
Camp fees are not refunded, but credited for future classes in case of cancellation (except in the instance where the camp does not go ahead, in which case registration cost is reimbursed in full), please refer to our Payments, Refunds & Cancellations for more information.
Safety
We have implemented all necessary precautionary measures to ensure that all our makers can enjoy this workshop in safe and clean environments. We cannot offer drinks or snacks, so please bring your own water bottles. Should you notice the slightest signs of illness or unusual tiredness, we kindly ask you to stay at home.

Social distancing is applied, participants are requested to wear masks at all times.

Clossed-toed shoes are mandatory for all participants. Open-toed footwear of any kind is not permitted and unfortunately if this requirement is not met, we will not be able to allow access to the facility.
Members and Non-members