Ceramics for Advanced Level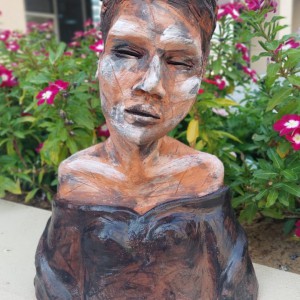 Makerspace Al Zeina invites you to enjoy and create unique ceramics objects and artwork with our expert instructor. You will work to master new skills that will allow you to explore and express your creative side within ceramics. Learn how to plan and build different objects, glaze and fire in this advanced level programme.
Sessions dates and topics:
Ceramics Sessions are scheduled every Sunday between 10:30 - 12:30
You can pick and choose any topics you like from the below list


Session 1 (08/05/2022): Sculpting
Session 2 (22/05/2022): Glazing and Firing
Session 3 (29/05/2022): Large Plates and Bowls (clay)
Session 4 (05/06/2022): Murals (clay)
Session 5 (12/06/2022): Glazing and Firing
Session 6 (19/06/2022): Figurative Sculptures' Basics
Session 7 (26/06/2022): Finishing Techniques for dolls. (Painting and adding colours and materials)
Session 8 (03/07/2022): Mould Making and Slip Casting
Prerequisites & Other Requirements
The class will be conducted in English.
No other class prerequisite apply.
Cost
Class Price: AED 210 per session
Age & Supervision requirements
Minimum age: 15
Maximum age: None!
Safety
We have implemented all necessary precautionary measures to ensure that all our makers can enjoy this workshop in safe and clean environments. We cannot offer drinks or snacks, so please bring your own water bottles. Should you notice the slightest signs of illness or unusual tiredness, we kindly ask you to stay at home.

Social distancing is applied, participants are requested to wear masks at all times.

Closed-toed shoes are mandatory for all participants. Open-toed footwear of any kind is not permitted and unfortunately if this requirement is not met, we will not be able to allow access to the facility.
If you need any assistance registering for multiple sessions or for any other queries, please do not hesitate to reach out to us:
Phone: +971 2 5588624